NOMAD
Create music on-the-go
Meet NOMAD
A digital musical instrument born from the desire to create music on the go. The minimalistic form and flexible strings, which never break or get out of tune, make it portable and durable. Designed to encourage mobility and adventure NOMAD can be thrown in a backpack to bring your musical creation to life, anytime, anywhere.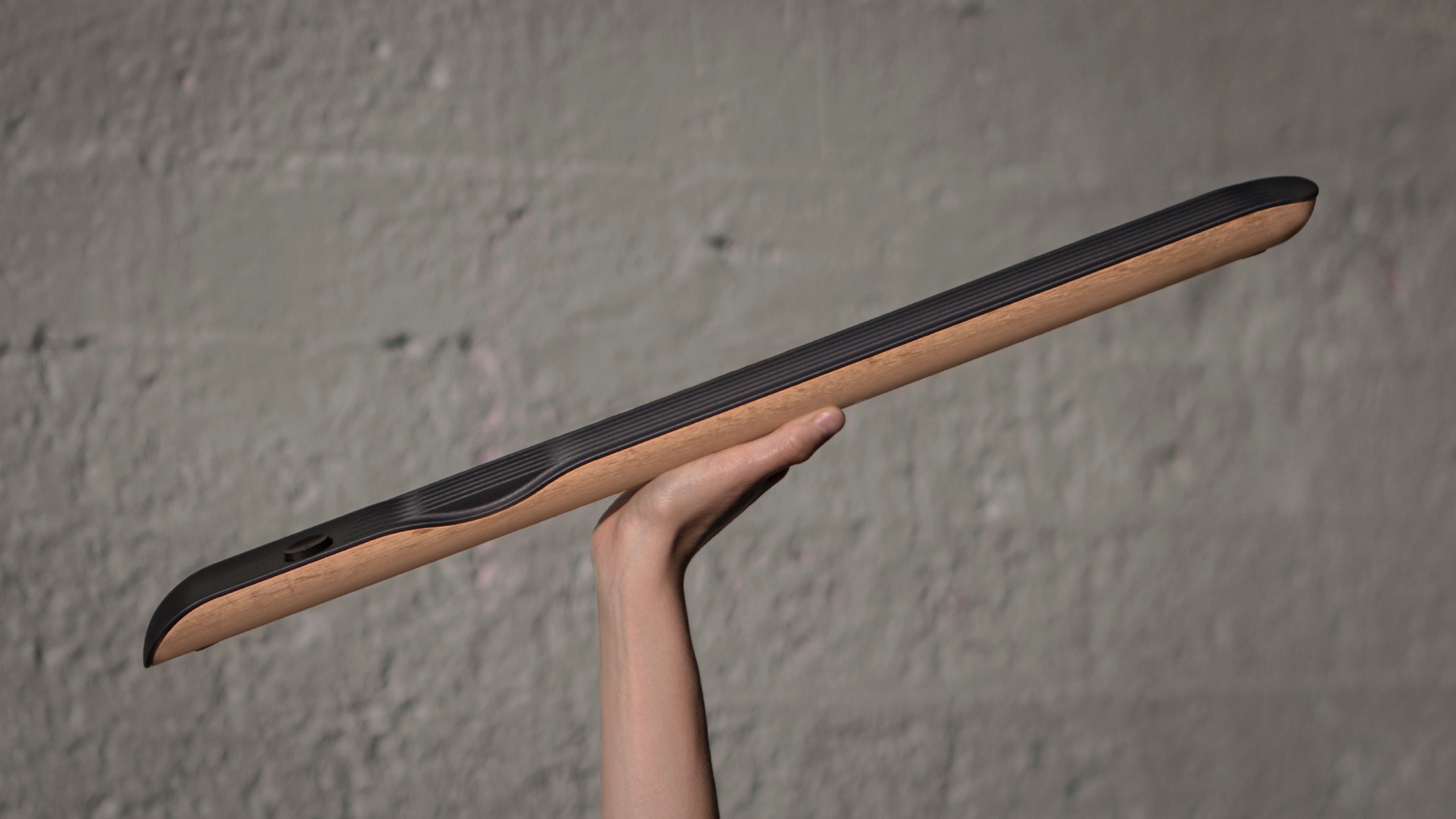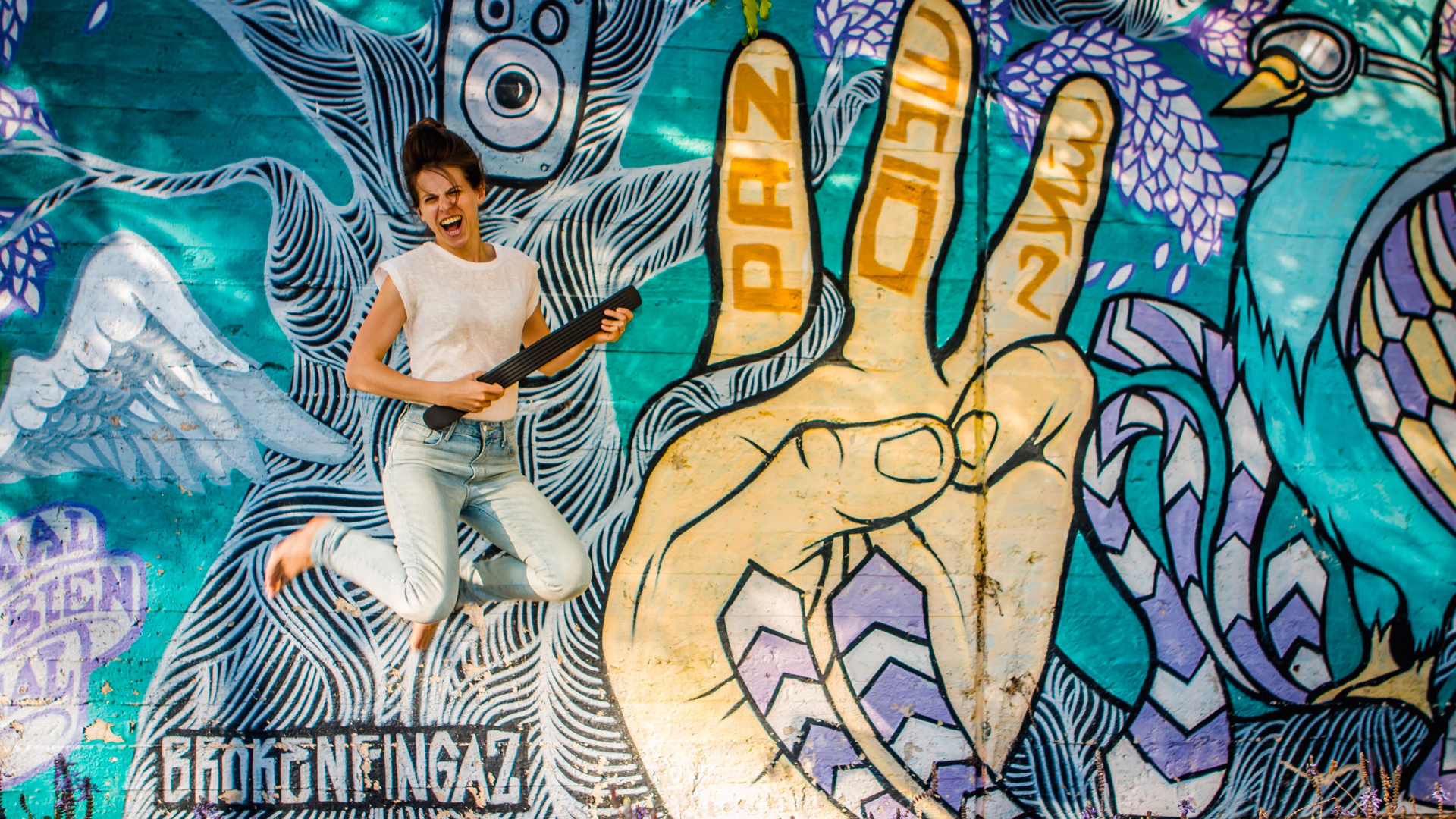 Designed to live
The wooden neck creates a familiar feel while the minimalistic form enables musicians to take their musical instrument anywhere they go. The pressure sensitive frets and flexible strings preserve a traditional playing experience, however, never break or get out of tune.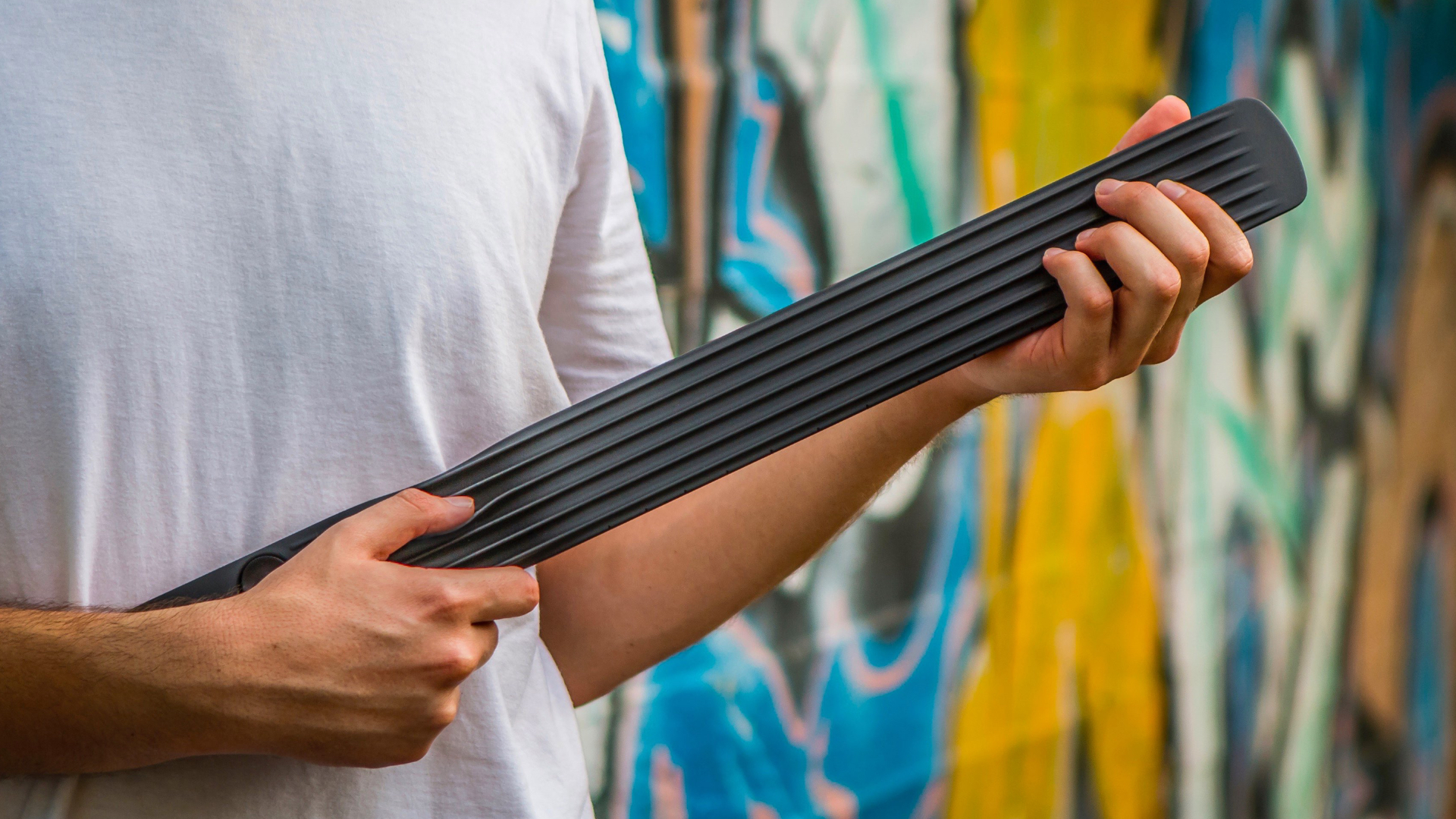 When analog and digital meet
Maintaining the familiarity of a classic guitar yet adding the possibilities hidden within a digital musical instrument. Paired with an app, NOMAD can play an endless variety of sounds, frets can be turned off for 'fret-less mode' while a digital capo controls the pitch of the strings. Feel like playing an acoustic guitar? An electric one? Or a Sitar?
ANYTHING IS POSSIBLE WITH NOMAD.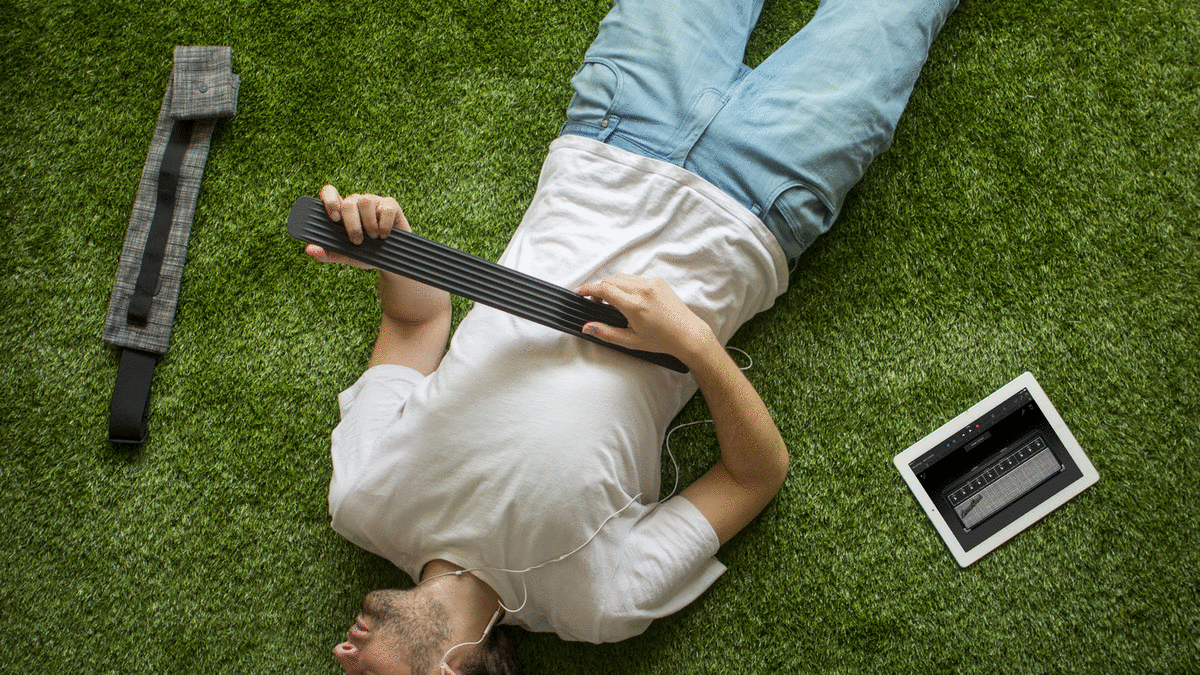 Create music wherever life takes you
Play music through headphones during quiet nights and busy subway rides or connect wirelessly to the portable amplifier to share musical creations with others.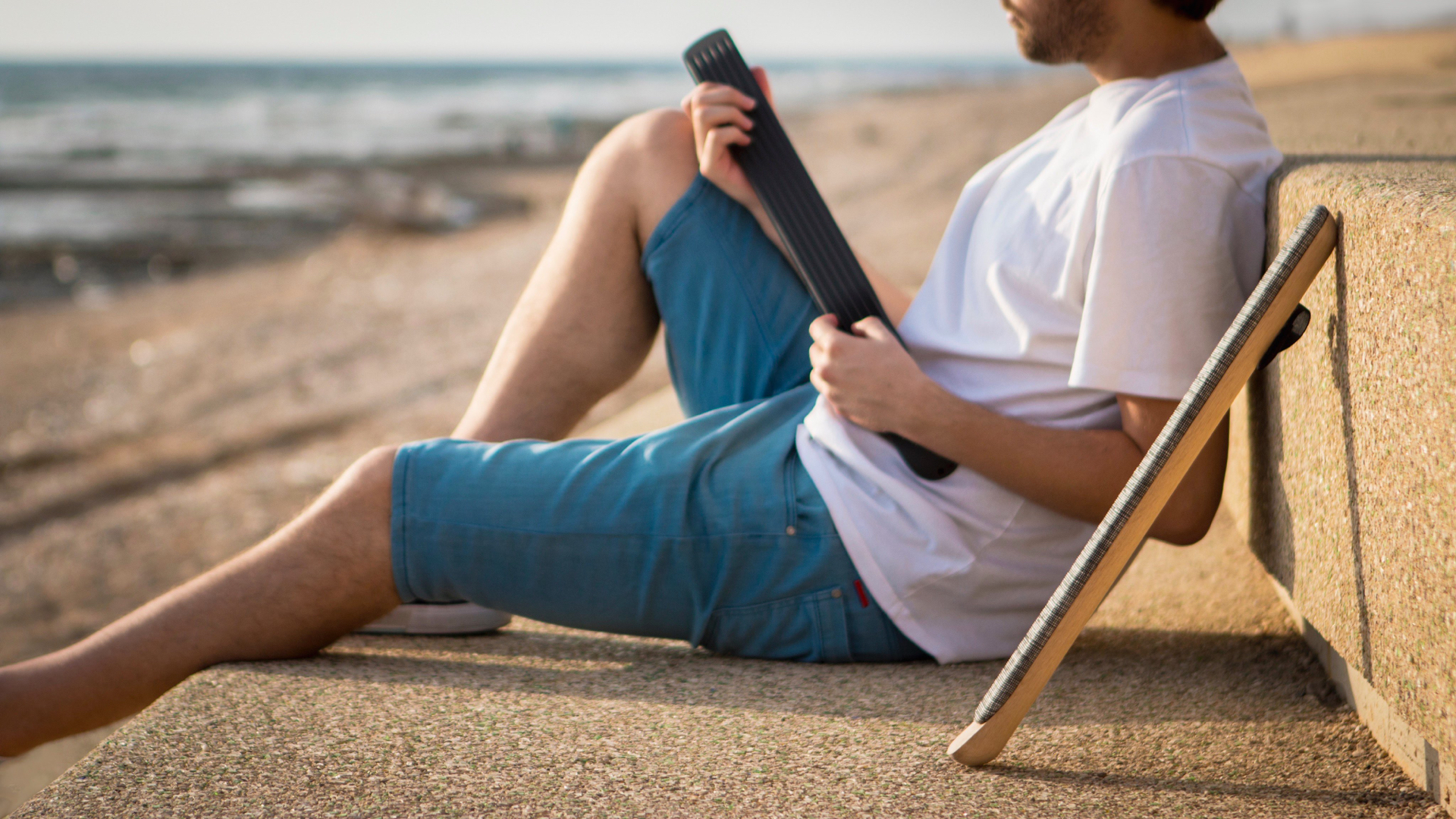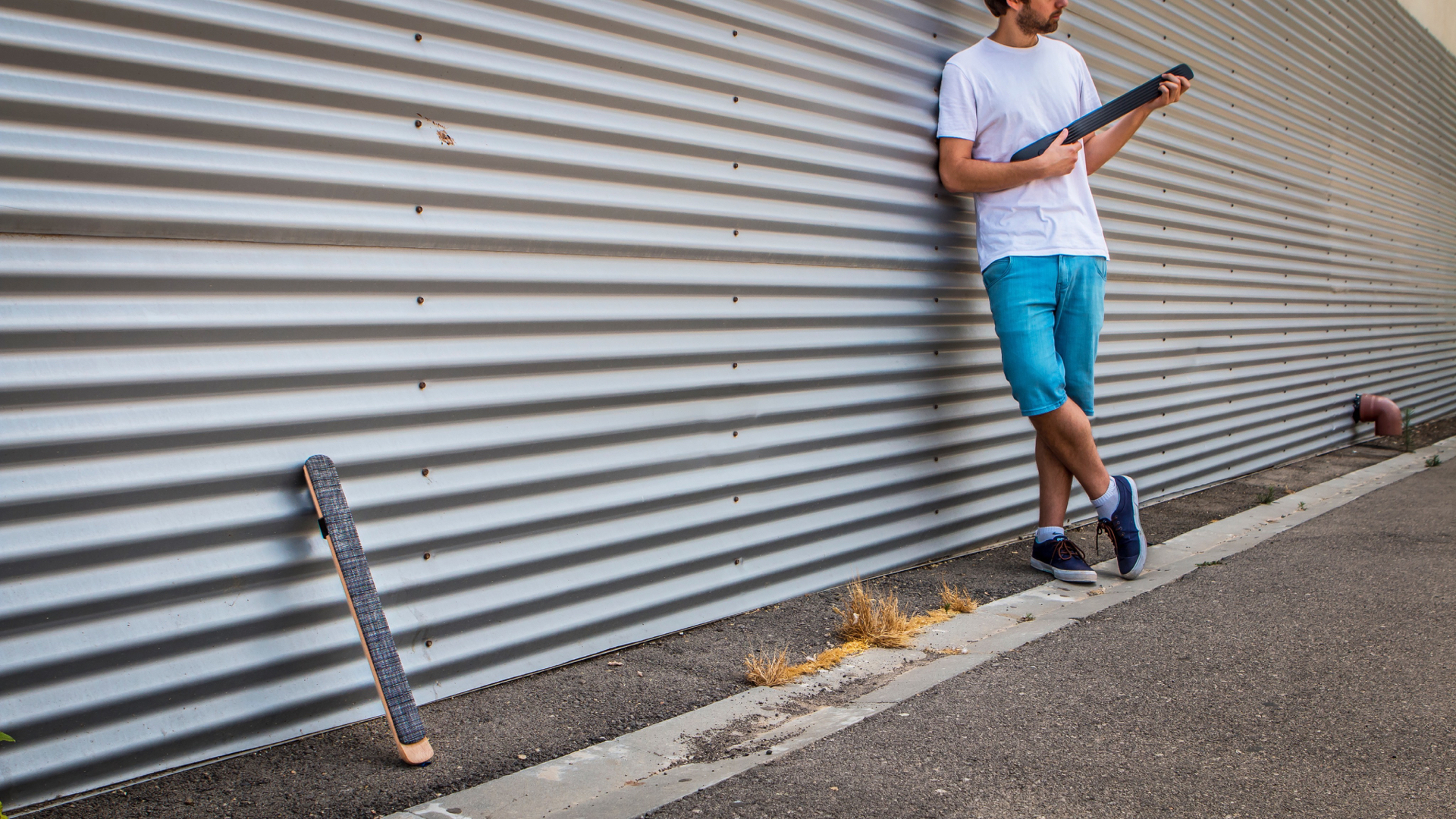 Designed as a pair
The amplifier doubles as a case cover, protecting and complementing the instrument. Creating distinct areas of internal and external, low-tech and high-tech, traditional and modern.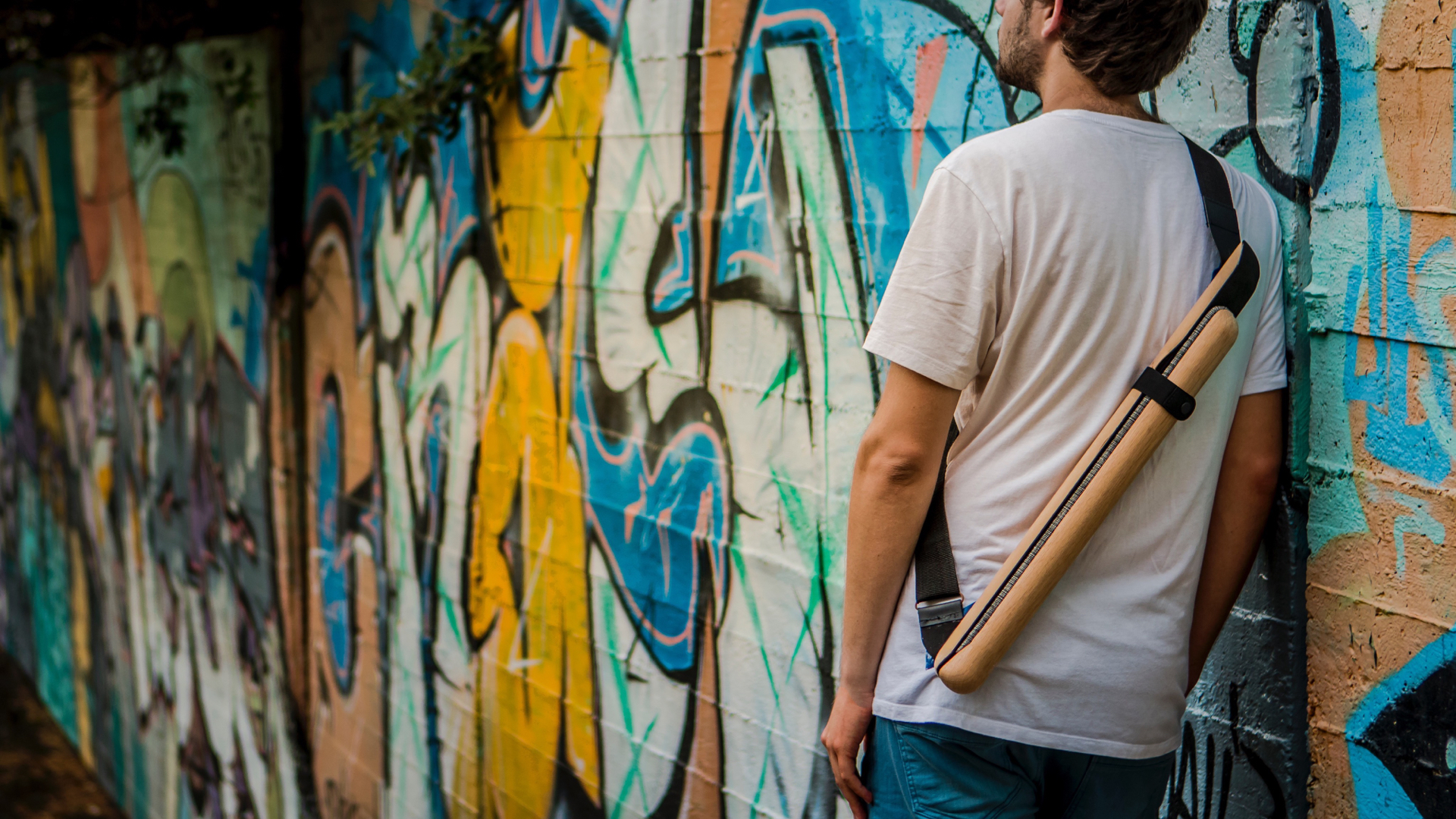 Soundtrack of my life
NOMAD was designed to age with grace and just like traditional musical instruments, over time, become unique and personalized by you.
A MUSICAL INSTRUMENT FOR THE MODERN NOMAD
Own less, explore more.
Designed by Orit Dolev
Inspired by people, music and life.
Orit Dolev is an international award-winning designer. With a great focus on the cross-section of physical & digital experiences, her portfolio includes working both with large international companies as well as homegrown startups.
Orit believes in creating sustainable products which provide meaningful and long lasting experiences that make a positive impact on people's lives.
Let's talk